Kristie J. Bavaro, MBA, CPCC
Certified Executive Leadership Organizational & Career Coach and Consultant
President and Founder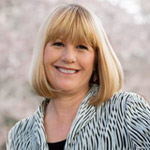 Kristie is a Professional Certified Coach who specializes in career and executive leadership development. She has an MBA with a concentration in Human Resources as well as 25 years of experience in Fortune 500 companies. Her extensive background in the corporate world gives her a realistic grounding in the opportunities, challenges and politics that abound in large companies. Her experience working with both executives and employees gives her an understanding of the issues, obstacles, and culture in the corporate world.
Kristie's passion is working with corporate leaders, managers, and individual contributors – empowering them with the tools, knowledge, skills and confidence needed to enhance their value to the company and deliver improved operational, organizational and financial results.
Kristie has coached a number of executives into senior management positions, as well as working with new graduates, and individuals in career transitions. Kristie conducts workshops and seminars on career development, as well as, leadership development. She is benchmark certified for 360-degree feedback, certified in targeted selection interviewing, as well as other assessment tools. Her experience in executive line management and human resources at Pfizer, Inc. and Abbott Laboratories has provided her with extensive knowledge in recruitment, career development and salary negotiation.
Her style is direct, challenging, supportive and insightful, and she coaches with both humor and heart.
Kristie is certified as a professional co-active coach through the Coaches Training Institute and the International Coaches Federation.
---
Ilona V. Surgaile, BA
Executive Leadership Coach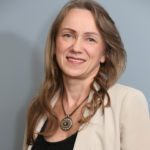 Ilona V. Surgaile is insightful and effective Executive Leadership Coach, Inspirational Speaker, and Facilitator, who opens the way to aspirations that enhances reality. Ilona works with clients on mindfulness to be open and receptive to reality and its gifts; permanently honing thinking and behavior patterns that impacts business and personal relationships, creativity, conscious decision making.
Ilona has a Bachelor's Degree in Liberal Arts from Lithuanian National University; Klaipeda, Lithuania, 1986 – 1990; Emphasis on International & Intercultural Communication. Psychology, Development and Education, Art History & Theory, Persuasive and Creative Writing, Journalism.
CTI, (The Coaches Training Institute) Co­-Active trained coach.
Ilona uses executive coaching skills by pinpointing key areas of growth and actively participating in her own professional development.
Areas of expertise include but not limited to:
Cross-cultural Complexity
Neuro & Linguistic Diversity
Inspiring Leadership through EQ
Career and Life Transitions
Stress management
Mindfulness
Team building
At Leading Visions, Inc. Ilona provides professional and holistic executive-style coaching to help clients develop and achieve goals, increase their chances and reach full potential through practice management, individual development and a team approach philosophy. Co-coaching and co-facilitating with the founder and president of Leading Visions, Inc. Kristie J. Bavaro, conducted leadership training and employee motivation workshops, facilitated numerous all-day, interactive workshops for new and existing initiatives that accelerated teams through planning processes from high level problem statements to actionable, detailed project plans. Provided assessment, feedback, coaching, and support to fine tune leadership skills of managers at all levels—from first line to senior executives in a variety of organizations. Utilized an array of personality tests and 360 degree instruments; analyzed and interpreted the results, and discussed findings with executives, and developed appropriate actions plans. Coached executives to enhance communication, interpersonal, time management, stress management skills and work-life integration. Provided ongoing support to help executives achieve set goals and create success for themselves, their teams, and their organizations to shape the desired culture and drive a high level of organizational performance and employee engagement; upgrade and develop excellent interpersonal, consulting and influencing skills to improve relationships and influence at all levels within the organization while ensuring alignment with business goals.
Ilona's expertise is building strong trusting relationships with a diverse population when it comes to life transitions and cross-cultural complexity in business and personal relationships as well as managing multicultural and multi layered American life as an emigrant. Having her own experience crossing the Oceans and very different political systems, making quite few career transitions and fighting multiple life challenges as divorced single mom, foreigner, emigrant, knowing what it takes to win the battle over serious illness made her not just strong but also knowledgeable with the hands-on skills and tools to manage it all.
Languages: English; Lithuanian; Russian.
---
Grace Lyons-Beck, CPCC
Executive Leadership Coach and Consultant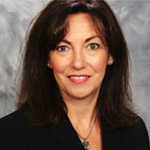 Grace is a multi-disciplinary practitioner with training and experience as a leadership coach, human resources consultant, and facilitator with first-hand executive management experience. Prior to starting her coaching practice, Grace held Vice President and Director level positions at Trammell Crow Residential, Accommodations America and CNA Insurance, with direct management responsibility for Operations, Human Resources, Information Technology, and Finance. Her expertise allows her the unique ability to bring several perspectives to her work with clients. She has over fifteen years of professional experience and has provided services to a diversity of organizations including corporations, non-profit organizations, associations and religious institutions.
She champions individuals in their professional development, helps organizations support and strengthen their human resources, and facilitates problem resolution. Her skills include both intuitive reflection and analytical problem solving.
She is certified as a professional co-active coach through the Coaches Training Institute. She received a B.S. in Commerce from DePaul University and continues her education and training through continuing education courses and programs. She is also a participant in the Public Allies Tomorrow's Leaders Today youth program. Grace is a member of the International Coach Federation, the Institute of Management Consultants, the Society of Human Resource Management, and the American Society for Training and Development.
---
Frank Mallinder
Executive Leadership Coach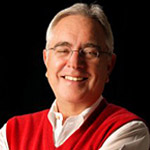 Talented coach, insightful, creative, and strategic thinker are descriptors clients use when describing Frank. He has a broad background that includes executive leadership, management consulting, meeting facilitation, sales, author, radio show host and seminar leader. He has both domestic and international work experiences.
As a skilled coach, he has assisted executives to achieve high levels of success on a professional and personal level. His coaching clients are able to make better decisions, take more and smarter actions and grow their businesses. With his guidance, executives create corporate cultures that open the door to engaged employees. Frank's coaching skill, combined with his capa­city for strategic thinking, result in his clients making significant contributions to their companies with less effort and greater impact.
Frank has coached at multiple levels in organizations including, CEO, CIO, VP, as well as managers at many different levels. Some of the industries he has coached in are; pharmaceutical, engineering, construction, training, consulting, wireless communication, medical, printing, financial, benefits administration and manufacturing.
For over 30 years he has been building a base of knowledge on what is required to be an effective leader. Frank is extremely knowledgeable in the areas of leadership, teams/teamwork, total quality, coaching, performance management, sales and strategic planning. His insights on leadership come from his personal experience as a successful executive as well as his years in the leadership development field. Frank has designed and delivered training programs on many topics including; strategic planning, sales leadership, sales presentation strategy, and personal development.
He obtained a Bachelor of Arts Degree from Washington & Jefferson College. He has received extensive training in the behavioral sciences and industrial psychology including graduate courses at Illinois Benedictine College. He is a graduate of Coach U. He is the author of "Practical Wisdom – The Seekers Guide to a Meaningful Life". Frank was the host of "Creating the Energy of Success" a successful web-based radio show. He has presented at several international coaching conventions. He is active in several service clubs in his community.
During his career he has held executive positions in the following companies:
Development Dimensions Intl.
Zenger-Miller Inc. (now Achieve Global)
Blanchard Training & Development
Arthur Andersen & Co
In 1996 he founded THE LEARNING INSTITUTE; a company dedicated to partnering with organizations that are committed to generating success by creating and sustaining a culture of engagement.
---
Debbie Petropoulos
Leadership, Career & Life Coach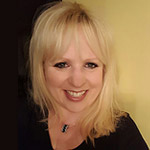 Debbie Petropoulos is a Career & Life Coach, Inspirational Speaker and Facilitator. She has a Bachelor's Degree in Business Management from National­ Louis University, professional coaching training through the International Coach Federation­-accredited Coaching Training Institute, Co­-Active Coach Training Program, and is an ICF member. Debbie is also a volunteer Family Ambassador­ at the Ronald McDonald House near Lurie Children's Hospital in Chicago.
Debbie provides inspirational coaching to men and women experiencing transition in their careers and lives. Debbie has over 30 years of corporate leadership and management experience in the pharmaceutical healthcare industry. Her coaching engagements with senior level management and employees in various information technology and finance positions have resulted in compassionate guidance through challenging team dynamics and diverse organizational cultures. In addition to her corporate contributions, she is an advocate of enhancing the leadership in others. She served as a founder and board chair of an IT women's leadership network which grew to 400 members during her ten years of leadership. She has broad insight and understanding of the issues and barriers that the clients she works with may be experiencing in their corporate roles. Throughout her corporate tenure, Debbie held positions of increased leadership responsibility. Her leadership accomplishments at AbbVie and Abbott included staffing and establishing collaborative teams, developing employee strengths/skills for improved team engagement and productivity, vendor/contract management and negotiation, facilitation, communications, and strategic planning. She also held positions leading IT operations management, portfolio/program management, compliance, and business systems analysis. Her passion for coaching and desire to foster forward movement, change, and successful outcomes in the careers and lives of others, resonates from her own personal life experiences. Her inspirational and intuitive coaching style is focused on engagement, exploration of possibilities, and commitment to achieve positive outcomes.
---
Kristy Braden
Executive Leadership and Team Coach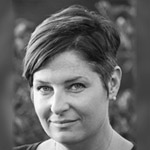 Executive Leadership and Team Coach Kristy Braden is a seasoned facilitator, coach and organizational effectiveness consultant who specializes in helping organizations transform individual talent into team results. Kristy is known for her ability to provide bold insight and ask tough questions with uncommon warmth and presence. Kristy's nearly 20 years of experience in organizational effectiveness and leadership development roles spans several industries with a focus in the pharmaceutical and life sciences areas. She has led organization-wide initiatives focused on employee engagement, leadership development, and career development, and has acted as a trusted advisor to executives and their leadership teams. Kristy brings a pragmatic, immediately applicable approach to her clients that is grounded in solid, research-based theory, resulting in simple, powerful solutions that help leaders and teams reach their full performance potential. Kristy holds a Bachelor of Arts in English and education from Michigan State University and a Master of Arts in adult education from Vermont College. She was trained and certified as a professional coach through the Coaches Training Institute and holds the Associate Certified Coach (ACC) credential from the International Coach Federation. Kristy is certified to deliver a variety of psychometric assessments including the MBTI, the Everything DiSC Workplace Profile, the Benchmarks Multi-Rater Feedback survey, and the Leadership Versatility Index. She lives and works outside Chicago, Illinois.
---
Lyndee Berkley
Team Coach & Consultant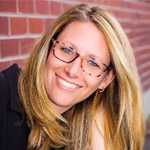 A consultant and coach for over 14 years, Lyndee Berkley is experienced in creating and implementing innovative solutions that improve organizational performance. Lyndee has held positions in program and account management, consulting sales, team coach and trainer and strategic advisor. Leveraging consulting and team coaching methodologies, Lyndee provides organizations with the tools, process and skills to tackle complex business and team challenges.
Her experience includes consulting positions with Accenture and Avanade. She holds a Masters of Business from the University of Denver and is a graduate of the Coaches Training Institute in Co-Active Coaching.
---
Phillip Sandhal, MCC
Leadership and Team Coach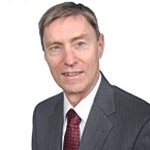 Phillip is a Master Certified Coach and international coach specializing in work with executive leaders and work teams. He is an author and senior faculty member for the Coaches Training Institute (CTI), the largest coach training organization in the world. He is co-author of the book, Co-Active Coaching, considered the leading textbook on coaching. Phillip is Principal of Team Coaching International and Co- Founder of Team Diagnostic International.
---
Alexis Phillips, TCC
Team Coach & Consultant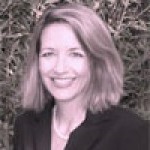 Alexis is a pioneer in the field of organizational and relationship systems coaching, an experienced organizational systems team coach, and lead creator and developer of the Team Diagnostic assessment tool. Alexis brings more than 15 years experience in team selection and development to her work with leaders and teams. A partial list of clients include: Johns Manville; Johnson & Johnson; Capgemini and Bank of America.
Alexis is a Principal of Team Coaching International and Co-Founder of Team Diagnostic International.
---
Scott Seagren, CPCC, ACC
Leadership & Team Coach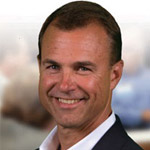 Scott Seagren is a trusted advisor to successful business and organization leaders who are committed to developing a satisfying, highly productive culture and workforce. He is a Certified Professional Coach, team facilitator and mediator. He has multi-disciplinary training and expertise in helping individuals and teams communicate more authentically.
Scott served as the Executive Director of a non-profit organization, where he was responsible for hiring, budget setting, web-site creation and P&L management and helping state-wide members hone communication skills. He was also the co-owner of a commodities brokerage business on the Chicago Board of Trade. He was responsible for quickly, knowledgeably and efficiently executing complex inter-market hedging transactions for multi-national agribusiness companies. He is a self-taught independent market maker in commodity options contracts—responsible for risk management, hedging strategies and multi-million dollar portfolio management. He also developed and successfully implemented proprietary option pricing software.
Scott is certified in organizational facilitation and team coaching from the Center for Right Relationship; individual coaching from the Coaches Training Institute and International Coach Federation; and mediation from the Center for Conflict Resolution and Northwestern University. He also has a B.A. in English Literature from Northwestern University.
---
Joe Faletra
Organization & Individual Development Consultant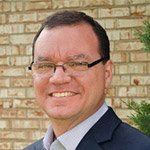 Joe is seasoned veteran in organization & team building. Joe has spent 20 years in IT leadership & has excelled in creating extremely high performing teams. He is a pragmatic leader that understands how to create a strategy and an execution plan to achieve the strategy. He excels at team alignment and is known for achieving significant improvements in team and individual productivity. Joe has worked for 4 fortune 500 companies in IT Management.
His expertise on organizational & individual development helps to provide a positive bottom line by providing leaders with the tools and techniques to lower attrition rates and build an environment conducive to learning and accountability. He has been a trusted adviser to CIOs and is trained in the Co-Active model for personal & organizational enrichment. In addition, he is an expert in process & process re-engineering.
Request Call Back
Do you have questions about how Leading Visions can help your company? Send us an email and we'll get in touch shortly, or request  a call back — we would be delighted to speak.